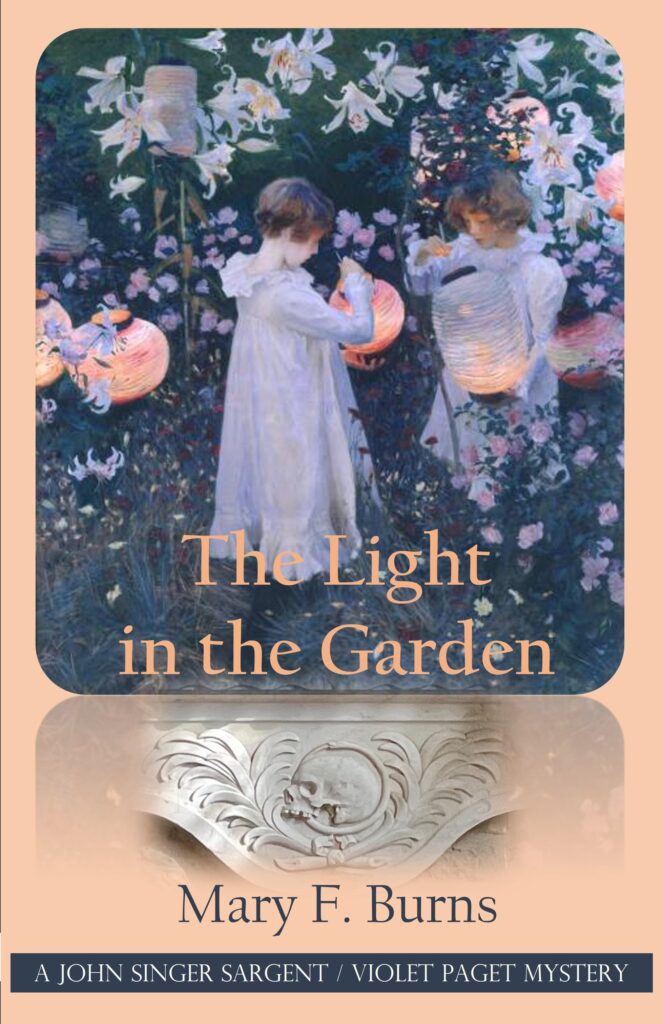 Great Review for The Light in the Garden
"The use of language is exceptional. The beauty of the descriptions, subtle humor, and clarity of fluid prose invited me into the story and carried me along. Great care is taken with the authenticity of accents—in two centuries and two cultures, British and Irish. Delightfully, Burns includes historical photos and portraits, many that she took on her visit to Broadway—described in her notes. If you love murder mystery, period settings, art, history, or a well-told story, highly recommended"
—Elise Miller, author; Goodreads Review June 12, 2023
Click below to buy the Print or E-book: Amazon USA
Click here to see the video trailer for The Light in the Garden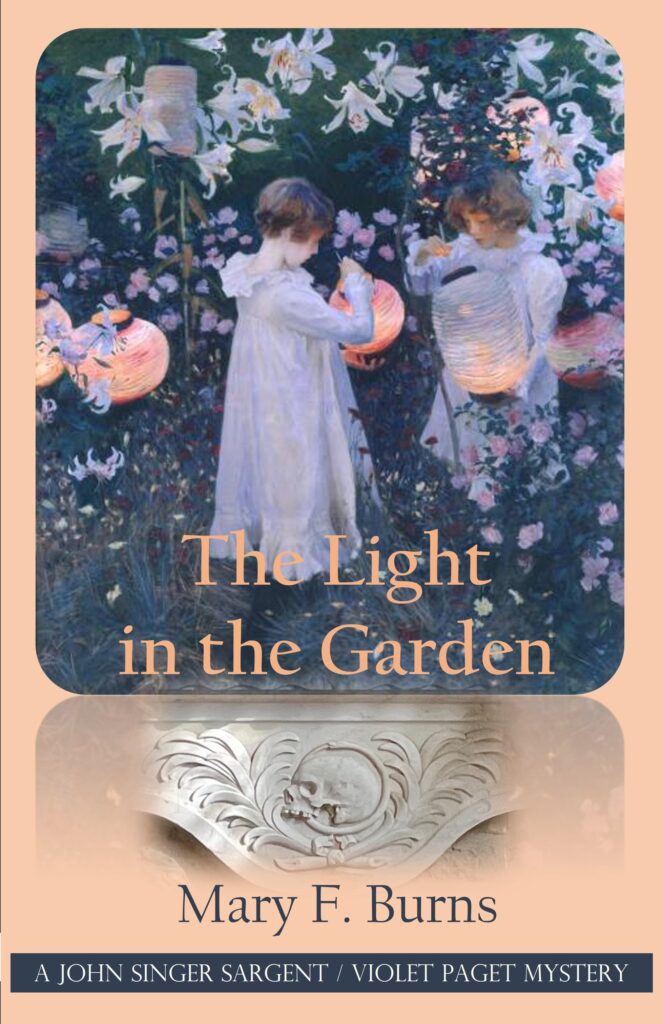 Available Now! Mystery #5!

The Light in the Garden

John Singer Sargent has fled Paris after the debacle of "Madame X", the painting that destroyed his reputation—but he begins to heal and paint again in the Cotswolds village of Broadway. There, in a Bohemian enclave of American and British artists, writers, illustrators, poets and actors, he begins to create a painting that will make him famous once again—the luminous portrait of two little girls in a garden: "Carnation, Lily, Lily, Rose".

But all is not well in the garden, and when the mysterious death of "the blue bird" and other strange incidents occur, John calls on his old friend Violet Paget to travel down to Broadway and help solve the mystery. Violet is happy to leave London after her "tell-all" novel Miss Brown has led to her being shunned by the people she didn't think she was exposing…but she finds new friends in Broadway while the simple mystery turns into a much more complex one when a dead body is discovered in the garden.

This is the fifth mystery in the John Singer Sargent/Violet Paget Mysteries series.
---
---
Please use the links on this website on the BOOK LIST page to get directed to the correct edition of any of my books (there have been past editions by other publishers which say "Out of Print"). Thanks!
Please send a comment or question!